If multiple part listings are found, select your vehicle options using our Filter by Vehicle feature to narrow down your results.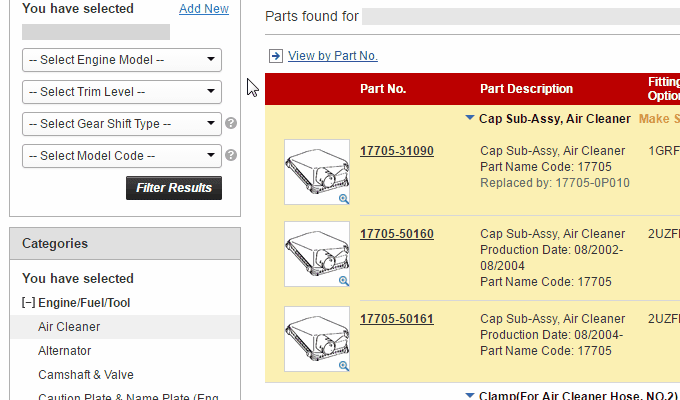 If you have input your vehicle filters and it still shows multiple parts, read the part description details to select the one that best matches your needs.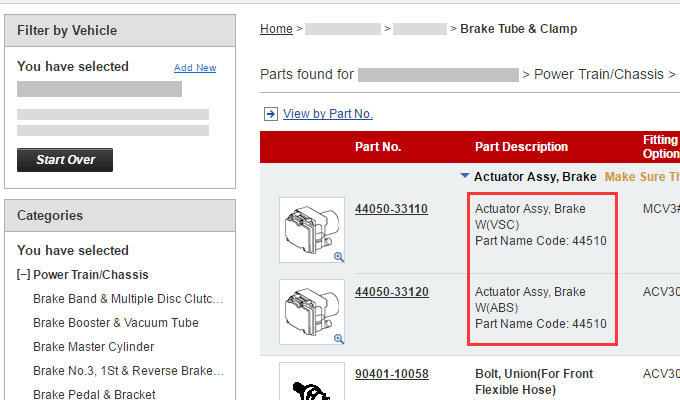 The illustration above is for the classic desktop version of the site only.